---------------- Shadow Systems & Networking ----------------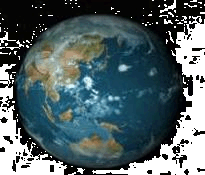 | | | |
| --- | --- | --- |
| | | |
| | | |
| | | |
" Don't let the technology control you, let us help you control the technology. "
[ Home ] [ Shadow Security & Communications ] [ Shadow Audio & Video ] [ Shadow Systems & Networking ] [ Shadow Pool Service ]
---
Welcome to Shadow Systems & Networking
Please have a look around. If you need any assistance or information, please call or E-mail us through the contact venues listed below. We'll service you as best as current and future technology will allow.
We are an IT Systems/Servers/Networking/Technology oriented consulting and training company with specialists and expertise in various fields of the technology spectrum.
Specialists on: Cisco, 3-com, Honeywell, Intel, Microsoft, GFI, Digi, SonicWall, HP, Compaq, Axis, APC, Toshiba, Adaptec, IBM, Nikon, Castelle, Linux, Fenestrae, plus many more and growing.
---
Contact Information
Please call or E-mail us at :